Rocket Factory

What started as a few grade school doodles, has now become a fully operational facility. The Rocket Factory, complete with employee parking and back-up generators, is capable of producing nuclear fuel, manufacturing space-crafts, and launching full-fledged missions to explore other planets. If you could visit any planet in our solar system, where would you go first?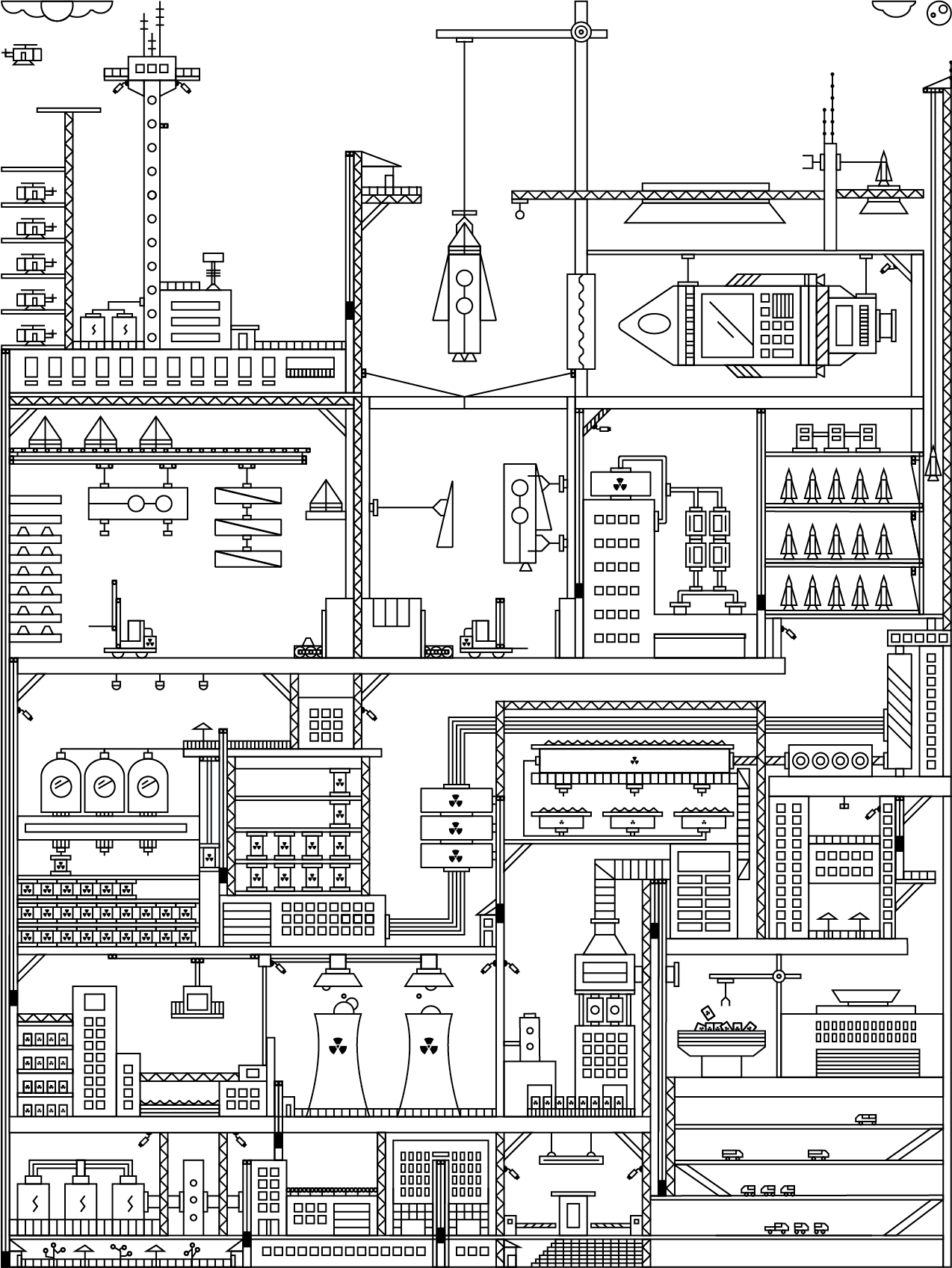 Rocket Factory
Ink on Glass | 4.8x6.4
Frame | 8x10
$140.00




Community First Village
Inspired by the real Community First Village located in Austin, TX, this tiny-world provides housing, work and recreation to those in the most need. Much like its' true version, this community is fully self-sufficient including a vegetable garden, free-range chicken coops, laundry facilities, a medical center, outdoor recreation, and much more. I hope this inspires you to check out the Community First Village, book a stay in one of their cute tiny-homes and meet their amazing residents.

Community First Village
Ink on Glass | 4.8x6.4
Frame | 8x10
$140.00




Weed Factory
Promoting the endless benefits that the cannabis plant has to offer, The Weed Factory captures all of the opportunities of pot that the man has kept from us…mannnnn. The plant has a comprehensive irrigation system, indoor and outdoor growing facilities and procreation stations. All of these departments work in tandem to produce delicious edibles, medical-grade products, resin and dabs, sustainable hemp material and everything in between.

Weed Factory
Ink on Glass | 4.8x6.4
Frame | 8x10
$140.00



Beer Factory
Inspired by the geometric nature of fermentation tanks, sharpness of industrial pipelines and abundance of controlled chaos that brews in the local craft beer scene, The Beer Factory took my little-world concept to the next level. For inspiration, I scheduled a tour with my beer-connoisseur-buddy Brian at the local Oskar Blues Brewery in Austin, TX, to get the details just right. As a consequence of accuracy, I was able to turn this world into an infographic detailing the brewing process. Grab a cold one, sit back and enjoy.

Beer Factory
Ink on Glass | 4.8x6.4
Frame | 8x10
$140.00




Beer Factory with Process Details
Ink On Glass | 11x11
Frame | 12x12
$200.00



Coffee Factory
From cappuccinos, cafe lattes, espressos, americanos, and even pumpkin spice lattes, so many of us LOVE coffee, and with good reason. But, how many of us know exactly how it's made from farm to cup? Here's a little instructional art inspired by my new found love.

Coffee Factory
Ink on Glass | 4.8x6.4
Frame | 8x10
$140.00



Coffee Factory with Process Details
Ink On Glass | 11x11
Frame | 12x12
$200.00

hello@diegonava.com | Austin, TX
for art direction, visit cargocollective.com/diegonava